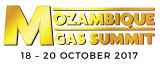 Multimedia content

Images

(5)

Mozambique Gas Summit & Exhibition (1)
Mozambique Gas Summit & Exhibition (2)
Mozambique Gas Summit & Exhibition (3)
Mozambique Gas Summit & Exhibition (4)
Mozambique Gas Summit & Exhibition (5)
Source: CWC Group Limited |
Mozambique's First Deepwater Gas Field Development to be Discussed in October Summit
The event will be organized by acclaimed oil and gas events company, the CWC Group, in partnership with Mozambique's national hydrocarbon's company ENH
The Summit, to be held over 3 days in October, is widely supported by industry stakeholders
LONDON, United Kingdom, July 10, 2017/APO/ --
The announcement last month from Eni and the Mozambican Government on signing the Coral South floating LNG facility became the first of its kind for the African nation. This marks the start of an implementation phase for the gas industry of Mozambique, with more such deals expected to move from planning phase into fruition, the economy will see the benefits from this new business in the country.
The Mozambique Gas Summit & Exhibition (www.Mozambique-Gas-Summit.com) taking place in October will extensively cover the latest developments in Mozambique's gas industry. The event will be organized by acclaimed oil and gas events company, the CWC Group (www.TheCWCGroup.com), in partnership with Mozambique's national hydrocarbon's company ENH. Participants can expect to get the full update on the Coral South FLNG project from the country's senior decision makers.
Senior Speaker List Includes:
H.E. Leticia Deusina da Silva Klemens, Minister of Mineral Resources and Energy, Republic of Mozambique
Dr. Vasco Nhabinde, Director of Directorate of Economic and Finance Studies, Ministry of Economy & Finance
Dr. Omar Mithá, Chairman/CEO, ENH
Dr. Carlos Zacarias, President, INP
The Summit, to be held over 3 days in October, is widely supported by industry stakeholders including ExxonMobil, Anadarko & Mozambique LNG, BP, TechnipFMC, SASOL, Siemens and Alugas providing a unique opportunity to access and do business with these and many more key companies all under one roof.
Exciting features have been announced for this year's summit, which will seek to increase attendee's participation:
Outstanding Women Forum with our distinguished Guest of Honour Ms. Graça Machel (Drinks sponsored by ExxonMobil)
Roundtable Discussions
Mozambique Gas & LNG Awards Evening
2nd National University Contest (Sponsored by BP)
Fully dedicated National Content Day
3 Day International Exhibition
For further information visit www.Mozambique-Gas-Summit.com.
Distributed by APO Group on behalf of CWC Group Limited.
Notes to Editors:
Members of the press are invited to cover the summit by registering online here: www.Mozambique-Gas-Summit.com/press-registration.
Press Contact:
Catalina Zuliani, Marketing Manager
Direct line: + 44 207 978 0049
Email: CZuliani@TheCWCGroup.com
About CWC:
The CWC Group (www.TheCWCGroup.com) has a 19-year track record in oil, gas and energy events and training globally. Headquartered in London, CWC has won the Queen's Award for Enterprise, twice.